RJ2 Perspective
Written by: Jeff Dann, President of RJ2 Technologies
Cybersecurity: What is it and why do you need it?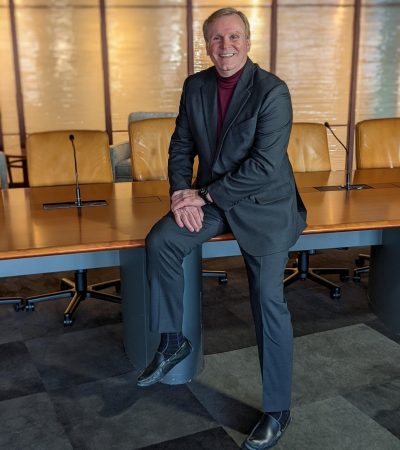 Cybersecurity is a complex area of computer security that focuses on protecting systems, data and networks from attacks. A cyberattack is any attempt to gain access to a system or network with malicious intent. Cybersecurity can be very technical, but there are some basic things you can do to protect yourself against cyberthreats.
October is National Cybersecurity Awareness Month (NCSAM). The NCSAM campaign is an annual awareness initiative, led by the Department of Homeland Security and a coalition of government agencies and private-sector partners, to help Americans better protect their online activities. With it being cybersecurity awareness month, we would like to take the time to inform you about the threats, solutions, and importance of cybersecurity.
What Is Cybersecurity?
Cybersecurity is the protection of computer networks, devices and data from theft or damage to maintain the integrity and confidentiality of data. It also encompasses many sub-disciplines and areas of study. The practice of cybersecurity encompasses an array of specialties and fields that include internet security, network security, information security, risk management, systems analysis and design (for example secure coding), cryptography, physical security (for example locks) and law enforcement investigations.
Why should you care about cybersecurity?
It has become common knowledge that our personal information is not safe online. Credit card numbers have been stolen; social media accounts have been hacked; private photographs have been leaked onto public forums where anyone can view them without permission. While these incidents are alarming for those affected personally by them and indeed may be devastating for some individuals, they also pose a threat to businesses and the data of their employees and customers.
Increase in Cyber-attacks over the years
As you can imagine, there has been a significant increase in cyber-attacks over the years. This is due to many reasons, but mainly it's a result of cyber criminals becoming more organized, more sophisticated, and more lucrative. It is estimated that the total global costs from cybercrime last year (2021) was $6 trillion. This is a number that is expected to only grow larger over the years and is estimated to reach $10.5 trillion in damages by 2025. This is an area that is going to continue to grow and needs to become a priority of focus for businesses around the world.
However, the main reason for this increase is due to human error. Our world has changed so much in the last decade and so have our habits when it comes to technology use at work or home. For example, people are now used to working from different devices with multiple platforms and accessing data from them at all times of day or night. This can lead us down a dangerous road if we're not careful enough about how we handle our personal information online (or even offline).
There are also new technologies being developed everyday which make accessing sensitive business information easier than ever before – such as cloud-based storage systems like Dropbox where employees can share files between each other without any security measures put in place by their employer! But these aren't just problems that affect companies either – they also affect individuals too!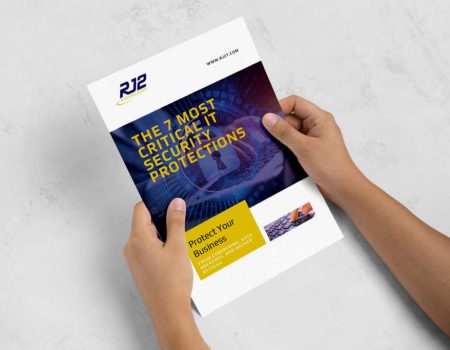 Threats, Attacks, and Vulnerabilities
Cyber threats are often thought of as being synonymous with cyberattacks, but they're actually different. An attack is a malicious action that exploits vulnerabilities in an application or system to gain access to sensitive data, disrupt normal operations, or steal money. A vulnerability is a weakness in an application that enables an attacker to carry out an attack. Cyberthreats can also be classified by their level of risk.
Types of Cybersecurity Threats
Malware: Any software designed to infiltrate your computer and cause harm.
Phishing Scams: Emails that appear like they come from legitimate sources but really contain links to websites hosting malware or other types of malicious content
Spyware/adware: Software installed on computers without the owner's consent, which then tracks personal information such as keystrokes entered and web forms, then sends this data back to the attacker.
Man in the Middle: This type of attack occurs when a n offender positions him/herself in a conversation between a user and an application usually with the intention of eavesdropping or impersonating one of the members to steal information.
Denial of Service (DoS): This is a type of attack where the computer or network is "flooded" so it is unable to process requests. Also knows as a Distributed Denial of service (DDoS) where there are  multiple computers or machines involved that are used to specifically target and flood a resource.
What Could Happen if Your Business is Breached?
If your business is breached, the most likely result is that you will have to pay a ransom to get back the stolen data. The hackers could also sell the data for profit or use it for malicious purposes. These are only some of the things that can happen if you don't take steps to protect yourself. A breach can also cause damage to your reputation, which will surely hurt your bottom line.
If customers think their personal information was compromised by an attack on one of your systems and they believe you didn't do enough to protect them from harm, they may choose not to do business with you anymore. This means losing potential revenue and other potential customers as you have now violated that level of trust between business and customer. The best way to avoid these types of issues is by having a solid cybersecurity policy in place. This will help you protect your business and its customers from cyberattacks.
How Has Cybercrime Evolved Over the Years?
Over the past few years, cybercrime has evolved from simple attacks to more sophisticated and complex attacks. It has become a global problem that affects businesses, governments, and individuals. Cybercrime is now one of the biggest challenges facing business today.
Cybercriminals are using ever more sophisticated methods to commit their crimes. They can easily hide their identity or location by using remote access software to gain access to others' machines without leaving a trace of themselves behind.
Organized crime gangs are increasingly targeting small businesses for cyber-attacks because they are easier targets than large corporations with stronger security systems in place specifically designed to mitigate this type of risk – so what can you do?
One of the Best Means of Reducing an Organization's Risk of Being Attacked is Through Regular Employee Training and Testing
It's important to teach your employees how to identify phishing scams, which can be as simple as an email asking for sensitive information or login credentials. When you encourage employees to follow a few simple steps, you're teaching them the importance of cybersecurity awareness, which will help protect your company from potential threats.
In addition to providing cybersecurity awareness training for employees, it's also important that businesses provide opportunities for their teams to practice what they've learned. This allows everyone involved in maintaining the security of your company's networks to stay up-to-date on current threats and learn new methods for preventing them from happening again in future situations—or worse yet—from spreading across multiple systems at once!
Partner With a Managed Service Provider (MSP):
One of the best ways to keep your business protected is by partnering with a managed service provider (MSP) like RJ2 Technologies. An MSP will conduct a cybersecurity risk assessment specifically for your business to come up with a comprehensive security plan tailored just for you. This involves exploiting your vulnerabilities, assessing the potential impact, and suggesting the proper solutions to ensure your data and customers are protected at all times.
Also, partnering with an MSP means you'll not only have access to their support team 24/7, but also have a team of trained experts who will monitor your networks for suspicious activity to ensure you really are protected. In our line of work, it is better (and cheaper) to be prepared and secured rather than trying to clean up the mess left behind from a ransomware attack.