RJ2 Perspective
Written by: Jeff Dann, President of RJ2 Technologies
It's Time to use Automation to Improve Performance Levels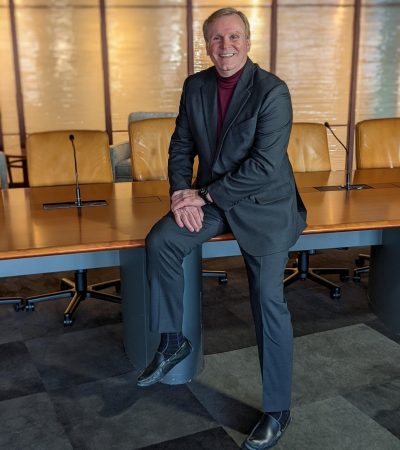 Workflow process can often be a critical element to improve efficiency but often overlooked by new business owners or small to medium-sized businesses. Most companies will focus on certain buzzwords like productivity and efficiency, but how do we get there, and how do we measure them? It all comes down to that workflow process.
Every employee starts their day in a habitual manner and depending on the industry, will have a typical order to their day and week at work. Since every business utilizes technology in some fashion to provide an advantage to your tasks and process to avoid wasting time. But few actually implement automation to properly utilize the technology to its fullest. How does
automation help employees perform daily routines to improve work performance? What are the overall benefits, not only for employees but also co-employees, customers and vendor depending on the role? Let's dive right in! 
Automation is…
It is typical for automation to improve performance levels, but what is it? Automation is the technology that performs time-consuming manual work to perform a specific task faster, more accurately and over long periods of time generate the same result. Some people may reference it as workflow automation or process automation; however, the overall function of any automation is the same. It is simply using different types of technology to carry out tasks automatically that can reduce cost, increases speed and accuracy. 
Now, are there different types of automation? Certainly. It all depends on your company's needs. Every business is unique in some sort of way, shape, or form. This means that the way you do your daily tasks will also be unique. As your company grows, you want to ensure that your employees can perform to the best of their ability. Being productive and efficient are key elements in creating a strong business. Encouraging and building a communicative team are key factors in a creating a healthy workplace and culture. How can we tangibly acquire those key elements and factors? One incredibly helpful tool is by having a smart, healthy infrastructure in place with proper and adequate automation to improve performance levels. If you aren't sure how exactly to start that process, discuss options with your IT team, managed services provider, or contact a professional within this field. 
A quick rundown on important features to consider when choosing automation software and services for your company (in no particular order): 
Access control

Participant alerts

Data security 

Progress trackers

KPI reports

Regulation compliance

Easy-to-use builder tools

Clear workflows

Integrations 
Keep in mind that you can use automation in all different departments and industries. Just about every organization needs to track data and keep records organized, which means that automation would be a beneficial tool no matter what. Accounting and finance departments can pull data from various documents to create charts quicker. Sales and marketing can contact clients, personalize product suggestions and post on social media with more efficiency and faster gathering of information to construct. Human resources can incorporate a more efficient and consistent onboarding process. All due to automation features that are customized for their needs.
An Employee's Work Performance
No matter who you talk to or what you read about automation, every person or blog will tell you that automation saves time. Since automation clears redundant tasks, your employees will save time and be able to focus on other revenue-generating activities. This is a huge win for small to medium-sized businesses! Time is incredibly precious, and if you're a business that is trying to grow, you likely feel the nonstop pressure of time ticking away. When you alleviate trivial tasks, this is how your employees can benefit from automation to improve performance levels. They will feel like they can get more done and give more input on how to strategize and grow the company with their team. 
What are other ways that implementing automation to improve performance levels will boost morale and your workplace culture? For starters, it can help avoid burnout. One of the most common reasons that burnout happens is because people feel that they are being overworked or they feel that their time isn't being used as efficiently or effectively as it could. Working too hard and/or for too long leads to burnout, which in turn can lead to an employee quitting their job. How can we avoid this from happening? Reducing someone's workload even just by an hour a day can be a huge step in the right direction. Automation can also help avoid the type of burnout that some get by feeling bored of unfulfilled at work. It gives them time to focus on more important tasks or projects rather than solely on the monotonous tasks. It may sound silly and like it's too good to be true, but automation can do wonders for your employees. 
Benefits For All:
Automation To Improve Performance Levels, Prices, Time Management & More
What else can automation do? There are benefits that can be reaped from all sides – employee, employer, consumer/customer, and your business overall. Automation reduces human error. It improves operational efficiency and increases scalability. Overall, one of the best benefits is the ability to save money. Saving money allows your business to stay competitive in price points as well as reducing costs in other areas. For example, you can save in terms of time and resources such as money you would spend on paper, ink, envelopes, employees time, etc., throughout a year's time by automating and performing more electronically. 
It's time to discuss communication within your company and teams. When you are able to use automation for communication purposes, you will streamline communication between team members, departments, and your business overall. Miscommunication is inevitable; we are all humans. However, in the workplace, a lot can go awry with poor communication routes in place. Employees and customers often cite poor communication as a stressor that makes them want to leave. When you decide to implement automation to improve performance levels, you may as well invest in automation within your communication structure as well. You can even eliminate team members having to remind others when to have something done. How? They can receive reminders automatically. This is the magic of automation. You have increased communication, increased accountability, cost savings, efficiency, productivity boost, empowered employees, higher-quality work, improved customer experience and satisfaction, and on and on we can go. 
Conclusion
If you want more information regarding automation to improve performance levels and options that will benefit you and your organization, contact us today. Consult with a managed services provider that cares about their clients, works as an extension of your team, and provides quality services. Regardless of your business size, the benefits of a long-term relationship with a knowledgeable and reliable provider are essential for creating a thriving company. RJ2 Technologies can provide that to you.