It can be difficult and time-consuming to navigate through an unorganized home screen on your Android device. For this reason, some users take alternative approaches to find their apps such as using voice assistant or using their search bar. An easier way to find the correct apps is by organizing them into folders directly on your home screen. In this blog, we will walk you how to do so.
Creating a Folder in Android:
The process of doing this tends to be the same across most Android devices. Follow the steps below:
Navigate to the page on your home screen where you want the apps to be organized.
Press and hold the app you would like in a folder and move it over to another app you would like in the same folder.
This will minimize the apps appearance on screen and group them into a folder.
To add more than two apps to a folder, simply press and hold another app, then drag it over to the already created folder.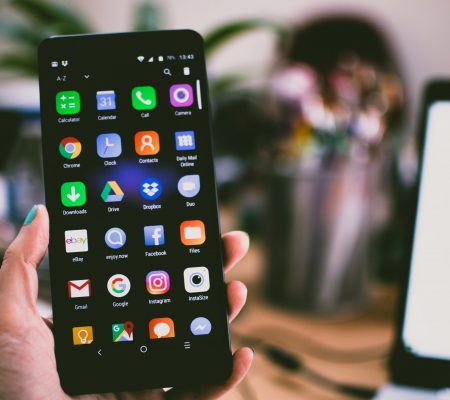 Renaming a Folder in Android:
On some devices, the folder will be automatically named depending upon what type of apps are grouped together in the same folder. If you would like to change that name or your Android device does not automatically create a folder name, follow these steps:
Press and hold the folder you would like to rename.
There will be an option to "Rename" in the menu. Select that.
Type in what you would like to name the folder and press OK.
Alternatively, you can do the following to rename the folder:
Select the folder.
Tap the current folder's name and change it.
Removing Apps From A Folder:
If there are apps in one of your folders that you would like to remove, here is how it is done:
Open the folder where the app is located
Press and hold the icon to select it, then drag it outside of the folder. Alternatively, you can long-hold the app and select either Remove or Uninstall from the menu.
Deleting a Folder in Android:
If you are looking to delete a folder on your device, we have a couple different methods for you:
Tap and open the folder you would like to delete.
Remove all apps from the folder by dragging them out. This will automatically remove the folder.
You can also press and hold the folder icon and select the Remove option.
Deleting a folder will not delete the apps inside it off your Android device. The apps will remain installed unless you manually go through and remove them.