Since the start of the pandemic, many businesses having been making the push towards remote/hybrid work environments. While this is a great feature for employees and allows for more flexibility; it also comes with some security risks. Check out these cybersecurity tips to better protect yourself, your personal information, and your organization's data.
Patch Your Software Regularly
While many of us may be tempted to push off a software update due to the annoyance, these updates typically include patches to critical weaknesses that will help protect your system from the newest threats. Many apps now offer an automatic update feature, so you do not have to manually patch your software.
An alternative route is to utilize patch management software. These track patches on employee devices and push out the latest update to everyone within the company.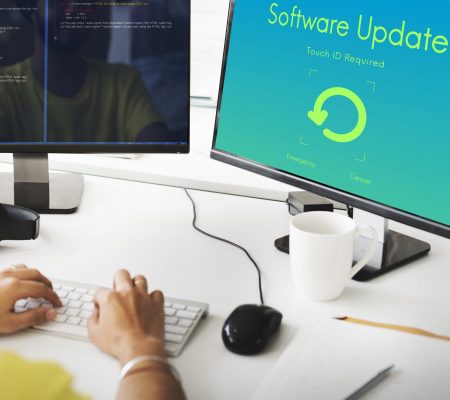 Fortify Your Accounts
When allowing your employees to work from home, user accounts must be adequately secured. One way to do this is by setting company-wide password policies. Your passwords should be a minimum of 12 characters long, with a combination of both numbers and special characters mixed together to increase security measures. Make sure that your passwords are unique to every account to decrease the damage if hackers do happen to get into one employee's credentials. If you find it difficult to remember passwords or use the same password for every login you have, you might want to consider investing in a password manager such as IT Glue.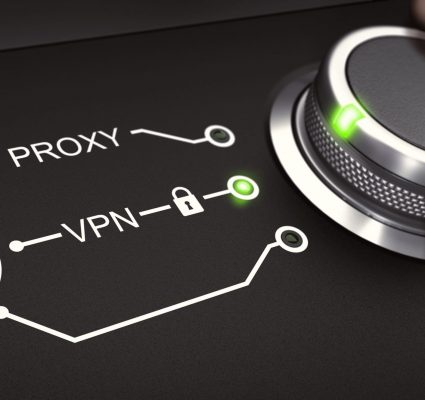 Use a Virtual Private Network (VPN)
VPNs are typically used to find a way around geographic limitations on location-specific websites and steaming services, but it is also a vital tool for remote workers. VPNs help protect you while on the internet by creating a secure connection between devices through the use of encryption. This will help hide your employees web activity from potential peaking eyes, which secures their online privacy and mitigates the risk of potential hackers getting a hold of your business's information.
Set Up Firewalls and Antivirus Software
Make sure your business is enabling quality firewalls in your operating systems and hardware. Firewalls offer a strong layer of protection between your devices and the internet, which will help to prevent malicious content from reaching you and your employees. MSPs (managed service providers) may also provide third-party firewalls in case your computers don't have any built in by default.
Your business will also want to invest in and implement antivirus software to detect and remove any sort of malicious programs that do happen to infiltrate your device. As mentioned earlier, remember to make constant updates to your software so it can effectively detect the newest types of malware.
Secure Home Routers
Home Wi-Fi routers are not as well protected as their business counterparts so make sure to take some extra precautions in securing them. The first thing you will want to do is change the default password as soon as you are finished setting the router up. Hackers can easily look up the default password online once they have determined what your router model is. Another good practice would be to install the latest firmware updates to eliminate any security vulnerabilities.
Lastly, confirm whether your router has Wi-Fi Protected Access 2 (WPA2) encryption settings to secure the inbound and outbound traffic coming through. If your device does not have this capability, it may be time to start searching for some router upgrades.
Back Up Your Data
Your business should be making consistent backups to ensure that you will always have access to your important data in the event of a disaster. All businesses should be prepared for the worst, especially if your business cannot afford much downtime. For more information on backing up your data visit RJ2's Backup & Disaster Recovery Page.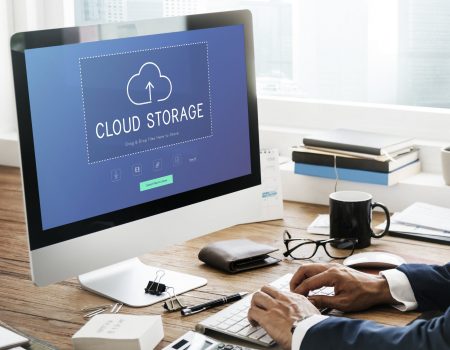 Watch For Online Scams:
The biggest threat that remote employees face is online scams. In general, most attacks that happen to a business are a direct result of human error. This could be employees clicking on phishing emails or entering credentials into a spoofed webpage. Either way, it is important that your employees have some training in identifying potential malicious content.
To avoid these kind of threats, you must be critical of everything you come across on the internet. Look for suspicious links and attachments, grammatical errors in the URL, misspelled emails, etc. Also, you should never give out your sensitive information through an email, text, or phone call.
Working remotely can be a great option for your business and offer your employees more flexibility. However, there can be many security challenges that come with supporting remote work and your business needs to make sure that you are taking the proper precautions. For more information on how a managed service provider such as RJ2 can protect you from cybercrimes, get in touch with us today by clicking here.