There are over 3.48 million applications on the Google Play Store, and with so many apps it shouldn't come as a surprise to find out that some can be infected with potentially unwanted programs (PUPs), like adware. Not only can these be annoying but they can also take personal information such as bank account details as well. In this blog we will cover how to locate and remove Android adware applications from your device.
What is adware?
Adware is a type of software that displays different types of advertising material on a users device that is often unwanted. This software sits in your device to monitor your online behavior such as browsing activity to present you with ads that are adjusted to your interests. Here are some signs that your device might be infected:
You receive pop up ads on your Android device's lock screen
Device is slower and crashes on occasion
Decay of battery life
Suspicious data usage
There is new unknown software that you didn't download
You notice changes to your browsers home page
How can you remove Android adware apps?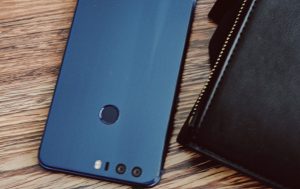 If you have noticed any of the signs mentioned above or are suspicious that you might have adware on your device, here are a few ways to get rid of it.
Use adware removal software
There are specific apps dedicated to removing types of adware that can easily remove these infections on your device. One thing to be careful about is the type of adware software you install. Not all of these applications are safe or effective so it is important to consider the following when choosing the best app to remove the unwanted software:
Monitor URLs and alert you against dangerous websites
Will warn you of suspicious applications
Runs automatic scans to remove adware
Efficiently use your device's resources
Runs smoothly in the background without slowing or crashing your device
Remove adware manually
If you Android device doesn't currently have a type of adware removal application, you can do it manually by following the steps below:
Press and hold the power button.
Press and hold down the Restart or Power Off icon until a new option to reboot in safe mode appears.
Select Safe Mode. Once selected, it will restart your device in Safe Mode, which will disable all third-party apps.
Navigate to Settings > Apps. This will bring up a list of all the apps on your device. To identify apps with adware, the usually come with a greenish-blue icon and have a generic file name such as Update, Back-up, etc.
Select the app you want to remove and uninstall the application.
The steps above will depend upon what type/version your Android device is. If you are having issues restarting your device in Safe Mode, try looking at the manual for you device or searching online for how to restart your specific device in Safe Mode.
If you want to learn more ways to protect your Android devices from adware and other cyberthreats, give us a call today at 847-303-1194. Or click here to get in touch today!