Location services on your Android device make it easier to use apps such as Google Maps, Lyft, and Uber. Using location services allows you to easily find the nearest restaurants, businesses, banks and much more. While these services can be super helpful, they can also be a bit intrusive. Enabling this feature on your Android can pose some serious security risks. If you'd like keep using your location services without some of the security implications, consider changing your location. In this article we have put together a list of some steps you can take if you would like to change your phone's location settings.
Image and GPS tagging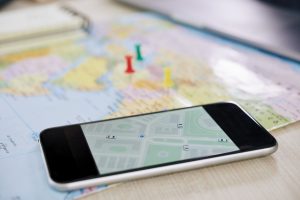 When taking pictures, your Android allows you to tag a location using geolocation or GPS functions. Many people enjoy tagging their location in a photo when out at an event, on vacation, or traveling to a destination for the weekend. We have all done it before and is a common thing amongst social media nowadays. However, there are some risks associated with broadcasting your location out for the world to see. By doing so you are showing everyone on social media where you are and when you were there. To be safe, follow these four ways to control geotagging in photos:
Navigate to your camera settings and you will find an on/off toggle
Then, go to Settings > Location. From here you can decide if you want the location saved along with your images.
Download and EXIF editor and manually remove the location information from specific images.
Or you can turn your locations settings off completely by navigating to Settings > Location and turning it off.
Discrete location settings
Android also has three discrete locations settings separate from the photos and GPS Tagging. These settings all you set the accuracy of your location reporting and can be found by navigating to Settings > Location.
High Accuracy – This is the most accurate of the three options and it uses GPS radio inside your phone to mark your precise location using the data from nearby Wi-Fi, satellites, and cellular networks.
Battery Saving – This method uses Wi-Fi networks and mobile networks to identify locations. While it is not as accurate as the high accuracy setting, it will get the job done and help you battery last longer.
Device Sensors Only – This location setting only uses the GPS radio to  find you. Since this feature does not use Wi-Fi or mobile networks, it may take a little longer to find your location. However, this also uses more battery power.
Turing off or limiting your location service is a good practice in keeping your smartphone's security intact and it will also help to preserve your battery life.
If you are interested in learning more about a reliable phone system that is safe and secure, consider contacting RJ2 Technologies for more information. For more information on how you can change your location on your Android device, click Here.