Businesses thrive on technological advancements and are constantly looking to upgrade their outdated tech. However, as technology continues to improve, so do the skills of threat hackers and cybercriminals. This is why it is very important that small- and mid-sized businesses (SMB) take the proper steps to protect themselves from cyber crime through managed IT services. A great way to do this is to outsource your IT needs to a group of trusted professionals called a managed service provider (MSP). MSPs like RJ2 Technologies ensure that your SMB is receiving proper IT support while monitoring and protecting your company from cybercriminals.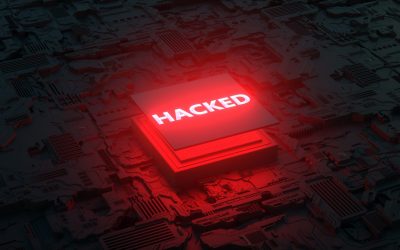 THE NUMBERS
Over the last decade, the number of cyberattacks on SMBs has risen drastically and we have seen an even larger increase in these attacks in the pandemic years. Many SMBs face attacks such as misconfigured systems, ransomware attacks, credential stuffing, and even social engineering. According to Verizon's 2021 Data Breach Investigations Report just about one in every five victims of a data breach attack was a SMB. Another scary statistic is that only 47% of SMBs are able to detect a cyber attack or data breaches within a few days timespan. This gives hackers and cybercriminals lead way and a lot of time to steal you data with malicious intent.
Not only have the frequency of cyber attacks risen, but so have the financial consequences associated with these attacks. According to IBM's Cost of a Data Breach Report 2021, "data breach costs rose from USD 3.86 million to USD 4.24 million."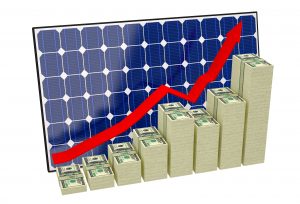 As you can see, the numbers don't lie. It is crucial for SMBs to start taking cybersecurity seriously as they are more likely to be hacked, do not have adequate cybersecurity measures in place, and cannot afford for their business to be down for days-weeks at a time. Not to mention the financial consequences that come with the time consuming task of cleaning up the mess left over.
Your SMB can take proactive measures by reaching out to a MSP near you to discuss the security of you company and what can be done moving forward.
WHY MANAGED IT SERVICES
The best way to prevent cyber harm to you business is by partnering with a trusted MSP to protect and defend your business from malicious attacks. Managed service providers specialize in many different areas of expertise such as IT Network Solutions, Data Protection, Unified Communications, Cyber Security, Backup and Disaster Recovery and many other services to provide you with around the clock support. Here is a more detailed list of what MSPs can offer your SMB:
24/7 Monitoring: Cyber criminals don't work the regular 9-5, they work around the clock. This is why MSPs like RJ2 Technologies offer 24/7/365 support to ensure that your company is protected at all hours of the day.
Data Encryption: Data encryption is the process of making data unreadable through the use of hashing or other encryption methods. Encryption uses keys (Private or Public or both) to ensure that your data is only being read by the end users and not anyone else in-between.
Backup and Disaster Recovery: MSPs make constant and consistent backups of your valuable data to make sure you never lose what is important to you. By making regular backups, MSPs can save your valuable data in the cloud to be retrieved in the event of a cyber attack or a simple human error.
Real-Time Threat Prevention and Elimination: MSPs utilize technology that enables them to detect and stop threats as they happen. This minimizes the impact of an attack and keeps your data safe.
Network and Firewall Protection: Networks and firewalls create a barrier between your business network and the internet. They secure confidential data from the outside, protecting you personal info like credit card numbers, addresses, employee records, or other valuable data you wouldn't want the world to know.
Security Awareness Training: MSPs offer security awareness training for your company's employees to ensure you are practicing good cyber habits. Did you know that the majority of cyber attacks are a direct result of human error? Part of our training involves teaching your employees the basics and running simulations to test their knowledge.
Managed Service Providers (MSPs) main goal is to help small and medium sized businesses get all their IT needs in order. This involves utilizing a help desk to be there for your employees IT questions and needs. It also involves protecting your company from outside harm, making sure your data is backed up, putting disaster plans in place, and unifying your communications throughout your business.
If your company isn't protected from cyber attacks and you cannot afford to be out of business for extended periods of time, contact a managed service provider near you such as RJ2 Technologies. MSPs will ensure your company is safe and all your IT needs are met so you can focus on your business. Don't wait for an attack to happen to you, be proactive!