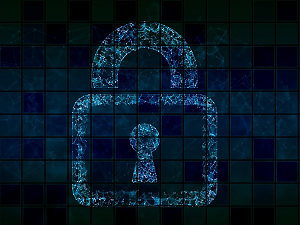 Not long after successfully attacking Kaseya the band of cyber criminals behind the REvil ransomware strain went dark. Their "Happy Blog" mysteriously went offline.
It is not known if the group went into hiding as a safety precaution after their attack drew worldwide condemnation. It could have been as a result of action by law enforcement agencies. The truth is not currently known.
Many credit Presidents Biden and Putin because the group went silent not long after the two leaders spoke. Biden pressed the Russian leader about ransomware attacks that originated from Russian soil.
Kaseya is a global IT solutions company based in Ireland. The REvil attack impacted thousands of end users in more than a thousand small to medium-sized companies that Kaseya serves. Whatever drove the hacking group offline temporarily the pressure seems to have faded. The group has returned. Security researchers from both Emsisoft and Recorded Future have confirmed that most of the gang's infrastructure is back in operation.
Ransomware expert Allan Liska had this to say about the group:
"Things definitely got hot for them for a while, so they needed to let law enforcement cool down. The problem (for them) is, if this is really the same group, using the same infrastructure, they didn't really buy themselves any distance from law enforcement or researchers, which is going to put them right back in the crosshairs of literally every law enforcement group in the world (except Russia's).
I'll also add that I've checked all of the usual code repositories, like VirusTotal and Malware Bazaar, and I have not seen any new samples posted yet. So, if they have launched any new ransomware attacks, there haven't been many of them."
BlackFog's CEO Darren Williams added that he's not surprised that the group resurfaced. REvil is one of the most successful ransomware variants of 2021. With so much demand from hackers around the world it would have been virtually impossible for the group to remain hidden and offline.
REvil is back and it is just a matter of time before REvil attacks begin anew.