We need to rethink cybersecurity
Cybersecurity is more than just preventing data breaches. It's about creating a culture of security, making sure your company is prepared for any kind of attack and taking steps to mitigate risk.
As an insurance company, you have a unique perspective on cybersecurity. You're in the business of protecting your clients' information, which means you know how important it is that they feel confident their data is safe with you.
This is why it's critical that you take your cybersecurity seriously and make sure your clients know it's a priority for you as well. Here are some tips on how to do just that:
Make cybersecurity part of your everyday culture. In order to protect yourself from cyber attacks, it helps if everyone in the company knows what's going on and knows what to do when something happens. Make sure your employees are educated about security threats by offering training courses or providing periodic updates on current threats through email or newsletters.
Be proactive about security measures at all times — not just during emergencies. Make sure all employees understand their roles in protecting the company from cyberattacks by providing regular updates on current threats through email or newsletters, holding meetings or presenting videos highlighting best practices for staying safe online and reminding them to update software regularly.
Potential data breaches in the insurance sector
The insurance industry is at a higher risk of data breaches than other sectors and a recent study by Accenture revealed that the insurance industry could lose as much as $400 billion in revenue.
Insurance companies have a lot of sensitive data to protect, including personally identifiable information (PII), credit card numbers, bank account information and more. These companies are also heavily regulated by state and federal agencies, which means they have strict privacy policies in place and must comply with many different laws regarding the protection of customer data.
If you work for an insurance company, you need to be aware of the potential risks your company faces in terms of cybersecurity. Here are some of the most common types of cyberattacks on insurance companies:
Phishing attacks – The most common form of phishing attack involves an email that looks as if it's coming from within the company but is actually from someone trying to gather sensitive information such as usernames, passwords or other PII from employees. This type of attack could result in theft or loss of data or money and can lead to identity theft or fraud against customers or employees.
Malware – Malware includes viruses, worms, trojans, rootkits or spyware that can infiltrate a computer system through various means including email attachments or links to malicious websites. Malware often has the ability to access sensitive information stored on your computer without your knowledge
Data breaches are a growing concern for businesses, but they can be especially damaging to insurance companies. If a breach results in the loss of customer records, it could potentially harm the company's reputation and result in a significant drop in sales.
As such, cyber security is critical for insurance companies to protect their data and ensure that their customers remain confident in their services. The industry has a significant amount of data and sensitive information on its hands, which makes it an attractive target for hackers and cyber criminals.
Insurance companies have always been among the most attractive targets for cybercriminals because they have access to confidential data about their clients, such as their personal information (names, addresses and Social Security numbers) and financial records (bank accounts). This can be used maliciously by criminals who want to commit fraud or steal money from unsuspecting customers.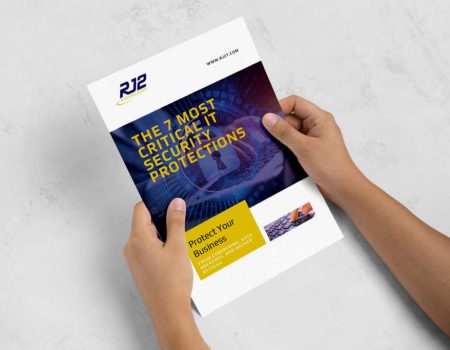 Consumer confidence can affect an insurer's financial performance.
Cybersecurity is a critical component of any business, but it's especially important for insurance companies.
Cybersecurity is an integral part of an insurer's operations. It's how they protect their customers' data and their own systems. If a cyber-attack impacts an insurer's ability to fulfill its obligations to their customers, it can have a significant, negative impact on the company's financial performance.
Insurers also face reputational harm when they fall victim to a cyber-attack or fail to prevent one from happening. This can lead customers to question an insurer's ability to protect them against cybercrime, which may cause them to shop around for coverage elsewhere.
A recent study by Marsh found that 80% of consumers said they would consider switching insurance companies if they had personal information stolen from one carrier and not another.
In addition, consumer confidence can affect an insurer's financial performance through higher claims costs associated with fraud and identity theft or lower premiums because consumers feel more secure about their personal information being protected by the company that insures them.
Why Are Cyber Threats Different for Insurance Companies?
Insurance companies have unique risks associated with cyberattacks because they handle sensitive personal data — including medical information — that can be used by thieves to commit identity theft or fraud.
The Equifax breach revealed the vulnerability of our personal data when it's collected by credit agencies like Equifax, Experian and TransUnion. Credit reports are used by lenders when deciding whether to grant loans or mortgages, so it's critical that this information stay secure at all times. In addition to identity theft, stolen credit card numbers also put consumers at risk for fraudulent purchases made with their accounts without their knowledge or consent.
Conclusion
Guarding against cyberattacks is one of the most important tasks for any insurance company. The use of outdated security software, networks, and devices can easily bypass the firewalls built into today's systems. Hackers are constantly finding new ways of infiltrating companies' security systems and stealing data that can be used to their advantage. There is no doubt that insurance agencies will continue to experience cyberattacks in the future. The only solution to prevent these attacks is to have a solid cybersecurity plan put in place by a team of experts as well as having the proper solutions in place to defend, monitor, and maintain your data security.
Get in touch with our team today to discuss a personalized cybersecurity plan specifically for you: https://rj2t.com/contact/