Introduction
Cyber-crimes are becoming increasingly common, and Black Friday and Cyber Monday are prime times for criminals to strike. While online shopping can be fun and rewarding, it's also important to keep your data safe from cybercriminals. In order to protect yourself during these busy holidays, here are some helpful tips:
Look for the padlock icon in the URL address bar
A padlock icon indicates your transaction is secure. If you don't see this, don't enter any information. If you do see it, then your transaction is secure, and you can proceed with the purchase. Here's how to know whether or not your URL address bar contains a padlock icon:
If the website has been verified as an authentic site by McAfee Secure (or if its SSL certificate has been purchased from an entity that has been verified), it will display an image of a lock with a green background. This means that visitors are on a legitimate site recognized by McAfee Secure Trustmark Seal (an independent service).
If you don't see this padlock icon, it's possible that the site has been hacked or is being impersonated. If you do see it, then your transaction is secure, and you can proceed with the purchase.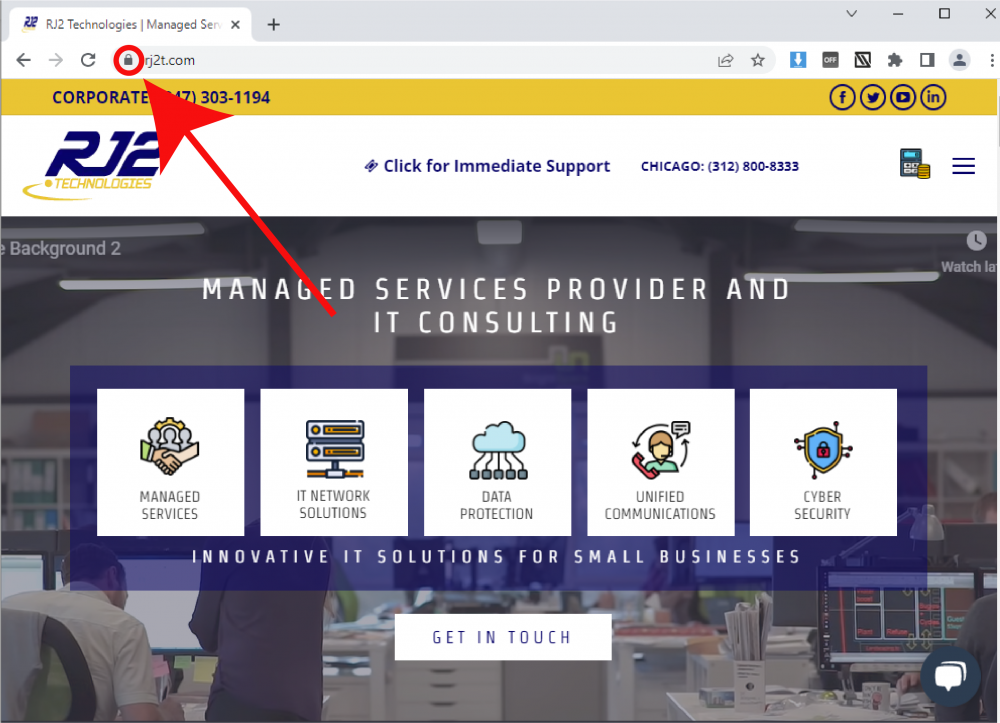 Avoid making purchases on public Wi-Fi
When you're out and about, you may be tempted to use free public Wi-Fi to check your email or make a purchase. But it's best to avoid doing so—public Wi-Fi is not secure. Hackers can gain access to this network and steal your personal information, like credit card numbers and passwords, as well as other sensitive personal data.
For example: If you're shopping online while using a public network, hackers could access the site that you're visiting in order to collect data from it. While they do this, they might be able to see what you're typing into forms on the site—including details such as your name, address, and phone number; credit card numbers; email addresses; passwords; social security number and more! This type of attack is known as man-in-the-middle (MITM), since it allows someone who isn't directly connected with either side (you or the website) but who can intercept messages between them (like someone sitting between two people talking secretly).
Be on the lookout for skimmers
Skimmers are devices that thieves use to steal your credit card information. They're usually installed on gas pumps, ATMs, and point-of-sale terminals. Skimmers look like ordinary devices but they can be easily detected by checking for the following signs:
Does the device have a tamper-evident seal? If yes, break it open to check if it's original or has been tampered with.
Is there any sign of glue residue on the back? This might mean that someone has tried to install another piece of plastic over an existing one and reattach it with silicone adhesive—a common technique used by criminals who want to hide their activities from detection.
Skimmers can be placed over the original device or built into its design. If you find a card reader that's loose or doesn't fit properly, it might be a sign that someone has tampered with it.
Check the device for signs of wear and tear. Is it dirty or damaged? If so, that could mean that someone has been using it before you. Look for any unusual markings on the surface of the skimmer and make sure that its design matches up with the rest of the hardware.
If you think you've found a skimmer, report it to the retailer or financial institution that manages the ATM. They will be able to help determine if the device has been tampered with and whether any fraudulent activity was conducted.
Example of where you  might find a card skimmer: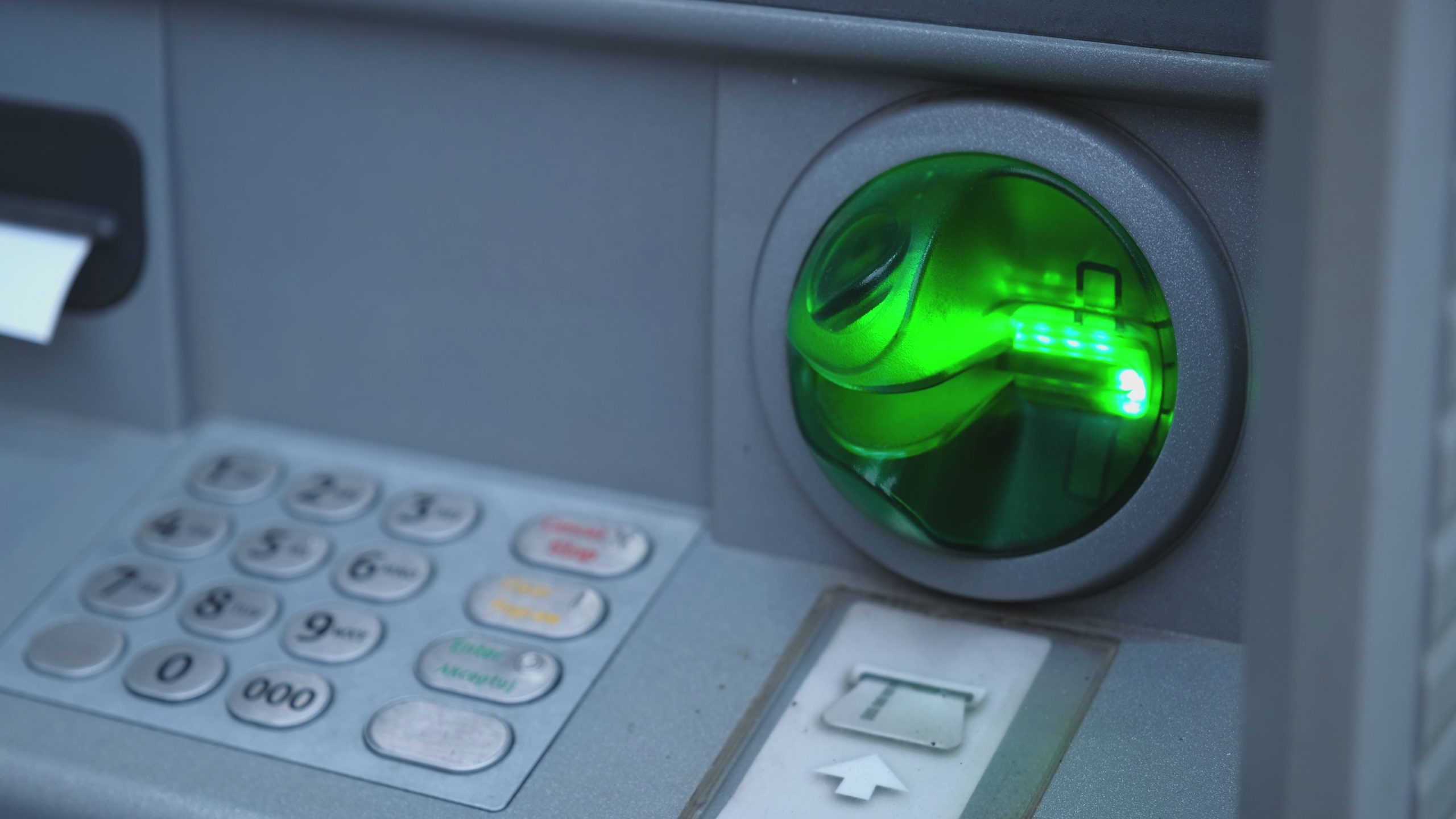 Be cautious of emails with attachments
We all receive a lot of emails, so you may want to be extra cautious about the ones you receive this Black Friday and Cyber Monday. With all these offers, it's easy for scammers to send out phishing emails in hopes that consumers will follow their instructions and give up sensitive information. In order to protect yourself against phishing scams, we recommend:
Checking the grammar/spelling in any electronic communication before taking any action. Phishers often use poor grammar and spelling as a way of fooling people into thinking they're legitimate companies or organizations.
Not responding immediately when receiving an email asking you to take urgent action right away (i.e., respond with your credit card number), even if it looks like it comes from a legitimate source like PayPal or Amazon Payments—it doesn't hurt to wait until later when you have time and are able to double-check everything!
Ensure your connection is safe (HTTPS)
When shopping online, ensure your connection is safe by checking that the URL of the website starts with "https".
HTTPS stands for Hypertext Transfer Protocol Secure. HTTPS is a standard that encrypts the data being sent between your computer and the website you are connecting to. It protects against hackers and other third parties who might try to listen in on your browsing history. It also helps protect sensitive information like passwords from being intercepted by others who might be listening on your Wi-Fi network. HTTPS is used by websites to protect user information such as passwords, credit card numbers, contact details and more from hackers who could intercept it while it travels through public Wi-Fi hotspots or open networks at coffee shops or airports (or even just when someone nearby uses their phone).
Use a credit card
If you're currently searching for the perfect gift online, credit cards are your best option to protect yourself in case of fraud or data breach.
Credit cards have better fraud protection than debit cards. If someone uses your stolen credit card without your permission, many issuers will cover the costs of unauthorized purchases—a feature called zero liability protection that's not offered by debit cards.
In addition to offering better consumer protections against theft and unauthorized use of your account, credit cards offer more consumer protections regarding data breaches than debit cards do. While some banks have begun providing zero liability protection for purchases made with both types of payment methods, this doesn't apply if an issuer has been hacked or otherwise compromised by cybercriminals who steal their customer's bank account information. This can happen through the means of phishing attacks or malware installed on computers infected with viruses or spyware apps like keyloggers and screen recorders used by hackers to steal sensitive files from devices such as laptops or tablets.
If you have a credit card, there's a good chance your issuer will cover the cost of fraudulent charges if someone uses your account without permission. This is true even if the purchases are made online at an ecommerce website where you don't typically shop.
Conclusion
We know that Black Friday and Cyber Monday are some of the busiest shopping days of the year. We also know that it can be a bit overwhelming to shop online, so we want to make sure you have all the information you need before making any purchases. With that in mind, we've put together this post with tips on how to protect yourself while doing your holiday shopping!