Are you putting Band-Aids on your old phone system?
FREE Phone System Assessment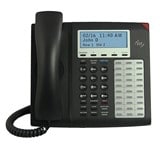 Are you dealing with constant problems, dropped calls, voicemail issues, system lockups and other recurring pains?
Does your current phone company take forever to call you back and respond to your requests?
Are you having trouble finding parts for that aging system?
Have you wondered if newer phones could help your business run better and possibly even be cheaper than doing it "the old way"?
Are you tired of billing issues, hard to understand invoices and staying on hold for hours trying to get answers?
To Schedule Your Free Assessment Today Give Us A Call at (847) 303-1194
Schedule Your FREE Phone System Assessment
We were having issues with our IT consultants and hired RJ2 Technologies to come in and take over our IT solutions. It was one of the best decisions we have made. During their review they pointed out several areas that we needed to address, and came in with a plan to implement the changes to…
I am writing this letter on behalf of RJ2 Technologies and its team members. I have been affiliated with this group for almost 20 years and have found them to be honest, reliable, hardworking, conscientious & courteous. Of course, this is the type of relationship we all search for, but one of the things that…
DSP Insurance Services has worked with RJ2 for several years. We view them as a trusted advisor for our company. A true partner if you will. They have always acted in the most professional manner possible and provided timely responses and importance to our technology needs. RJ2 has worked to understand our business so that…