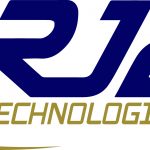 Website RJ2 Technologies
We Focus on Your IT So You Can Focus on Your Business!
Purpose: Provide front line onsite and remote IT support by timely resolving all support tickets and other related tasks assigned daily. You will be required to document your support activities, communicate with clients, and resolve trouble tickets.
Responsibilities:
Provide end user support in a timely, courteous, and professional manner.
Provide first level support and prioritize incoming Help Desk requests from an end user experiencing problems with hardware, software, cell phone, printers, networking, and other computer related issues.
Provide Advanced Troubleshooting of Windows 10, Microsoft Office, Active Directory, Exchange, Azure Active Directory, line of business applications and hardware
Detail oriented in tickets
Create, update, and maintain documentation
Strong technical problem-solving skills with the ability to diagnose and solve issues.
Strong written and verbal communications skills.
Participate in the 24/7 on-call rotation cycle
Some Travel to Clients Required
Basic Qualifications:
2+ Years Windows 10 Operating Systems Support
1+ Year(s) Active Directory Experience
1+ Year(s) Exchange On-Premises Experience
1+ Year(s) Exchange Online (Office 365) Experience
1+ Year(s) Office Application Support
1+ Year(s) End-User Customer Service Experience
1+ Year(s) Windows Server Operating System Support
Some Experience Supporting Enterprise Phone Systems
Preferred Qualifications:
Bachelor's Degree in computer science or related field
5+ Years Windows 10 Operating Systems Support
3+ Years Active Directory Experience
3+ Years Exchange On-Premises Experience
3+ Years Office Application Support
3+ Years End-User Customer Service Experience
3+ Years Exchange Online (Office 365) Experience
3+ Years Windows Server Operating System Support
1+ Year(s) Supporting Enterprise Phone Systems
Experience with ConnectWise Manage
Experience with ConnectWise Automate
Experience with Enterprise Backup Solutions
Experience with Multi-Factor Authentication
Prior Experience with a Managed Service Provider
Additional Requirements:
Maintain an adequate level of knowledge of operating system and application software being used to provide high-level support to users
Authorization to work in the U.S.
Be passionate about IT, energetic, a people's person, focus driven, and eager to explore and learn new technologies
Car/Vehicle necessitated
Job related certifications (not required)
Passion for teamwork, continuing education, problem-solving and exceptional customer service
Ability to multi-task and adapt to changes quickly
Understanding of support tools, techniques, and how technology is used to provide IT services
Self-motivated with the ability to work in a fast-moving environment
To apply for this job email your details to hr@rj2t.com