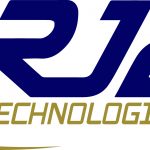 Website RJ2 Technologies
We Focus on Your IT So You Can Focus on Your Business!
We are looking for customer focused individual that sees the importance of being a team player. The Support Tier II Engineer is responsible for the continuous operation of all technology, including personal computers, laptops, mobile devices, local and remote storage, telecommunications, printers, copiers, desktop software support and network troubleshooting for clients.  You will have opportunities to work closely with Senior Engineers when deploying new solutions/technology to our customer base.
Qualifications:
Proven problem-solving skills emphasis on first time resolution.
Update and create Standard Operating Procedure Documents
Experience with Connectwise and Lab Tech tools preferred.
5+ Years Experience as a Technical Support Engineer in an MSP environment.
Excellent customer service skills
Bachelor's Degree in Computer Science or equivalent work experience
Detail-oriented
Experience in:
Windows Server and Workstation Operating Systems
Active Directory management and maintenance
Office365, Azure and other "cloud" solutions
Mimecast, AppRiver, Sentinel One solutions
DNS, DHCP, Remote Desktop Services
VMWare, Hyper-V and other virtualization technologies
Storage solutions: SAN, NAS, Shared storage, ISCSI, Fiber Channel
Firewalls, switches and other networking technologies
Disaster Recovery solutions and backup technologies
Office365, Azure and other "cloud" solutions
RJ2 Technology Core Values:
Team Player
Does the Right Thing
Dedicated to Serving the Customer
Loyal and Committed
Benefits:
401K
Dental Insurance
Health Insurance
Vision Insurance
Life Insurance
Short Term Disability Insurance
Paid Time Off after 90 days
To apply for this job email your details to hr@rj2t.com