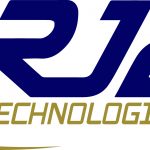 Website RJ2Technologies RJ2 Technologies
We Focus on Your IT So You Can Focus on Your Business!
RJ2 Technologies has been a leading Chicagoland MSP for over 20 years and we are looking to expand our Professional Services Department.
Senior Project Infrastructure Engineer Overview:
The Senior IT Infrastructure is a critical member of the Professional Services Team, responsible for design, install and monitoring of solutions.  This member will also troubleshoot escalation tickets for  Network, Infrastructure and Implemented Solutions.
At least 7 years of hands engineering experience with enterprise local and wide area networks, servers, and storage systems.
Hands-on experience with Hyper V
Extensive knowledge and hands-on experience with Microsoft Server operating Systems & Active Directory.
Routing and switching experience. Cisco Meraki a plus
Experience with cloud compute and storage (AWS and Azure)
Previous experience developing disaster recovery and business continuity solutions
Experience with Microsoft collaboration suite (Office 365 Mail, Teams, SharePoint, OneDrive)
Mimecast Solution is a Plus
High energy and ability to work independently in a very fast growth environment
Excellent interaction and communication skills; ability to communicate (both written and verbal) clearly and concisely
Self-sufficient, self-managed, self-motivated, must be effective working independently
Experience operating in a 24×7 company
Work schedule flexibility required as some work must be completed after business hours.
Perfected Qualification:
Bachelor's degree in a technical track
7+ years' experience in technical engineering
Azure/AWS experience
Hyper V
Cisco Switches, Firewalls Wireless Access Points
Strong Troubleshooting Skills
To apply for this job email your details to hr@rj2t.com